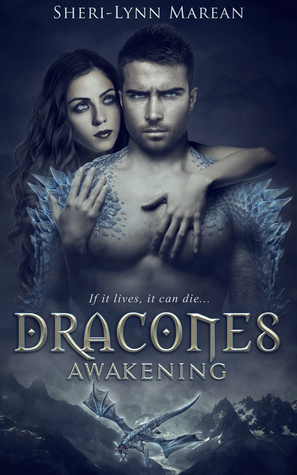 Dear readers, tonight we reprint an interview from an alternate Earth. The young woman interviewed, an empath, will tell us about life with shape-shifting dragons and fallen angels.
---
Tierney walks into the room, and I'm stunned speechless. She isn't really tall, maybe five-foot-five, but she's slender, and holds herself as if ready to spin into action and put someone flat on their back. Her long wavy black hair reaches her back, but it's the purple eyes scanning the room, a room that's been set up just for this interview, that really catch my attention.
"No cameras," I say, then remember my manners and smile.  "Tierney, it's good to finally meet you. Will you have a seat?"
"Yes, it's good to meet you as well," she says, noting my handheld recorder.
"Would you like some water or coffee?" I ask as she sits down. I notice a bulge under her black leather jacket, telling me she's carrying. Under the jacket is a black tank top. Then I spot the knife strapped to her jean clad hip and smile. She'd mentioned she would have weapons and that they didn't trust easily.
"No, I'm good, thank you."
"Well then, shall we get started?" I ask.
Tierney nods, then grins, and while she is beautiful, there is a presence about her that is just stunning. I tear my eyes from her, and glance at my notes. "So, can you tell me a little about where you grew up. What was it like there?"
"Sure. I was born on Tartaria twenty-one years ago. It's a beautiful planet filled with color and the most incredible topography I've ever seen, though I've not been to all the other realms. Oh, and there is an abundance of magic as well. Tartaria has 3 suns and 2 moons. It's 1 of the 52 realms, and unlike earth, all the different supernatural beings who live there don't have to hide what they are. Or, actually, that isn't quite true."
"What do you mean? I ask, noting the anger on her face.
"What I should have said was that everyone is aware of them. On Tartaria, the population of humans is rather small compared to everyone else, so being a Supe isn't a big secret like it is on Earth. Unfortunately, everyone still has to be careful because the Ilyium hunt anyone supernatural. Continue reading "Tierney J'Arzan (of Dracones Awakening, by Sheri-Lynn Marean)" →